4.33K Views0 Comments2 Likes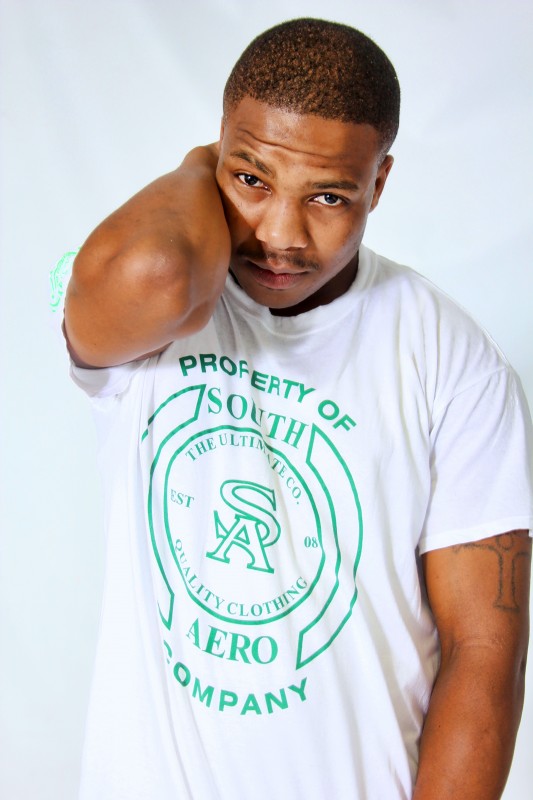 IM from south africa,the song is basicly gettin in the city and make things happen.

About this person
Biography:
S.B.S General Info Artist Name: S.B.S Real Name: Sandile Brian Majola Genres: Hip Hop /Kwaito and electro music Birthplace: Kwanyuswa, KZN, South Africa Based in: Johannesburg /Kew Home Page: http://www.wewantmk.blogspot.com Artist Email: sbsbrian@gmail.com Booking Info Email: Msomi.khehla@yahoo.com Management Email: siyabhengatainment@gmail.com Record Label: Siyabhenga records Management Label: Siyabhenga Entertainment Manager: Mk MakhehlaneMsomi 079 469 9646 /0726117215 Publisher: Sheer Publishing S.B.S - Artist Bio Born in KZN Kwanyuswa (ND satirically abbreviated No-Dogs- Allowed) and raised in Bothas hill area (Durban) this artist finish his matric from Mnyameni Zenex high school is arguably the next big artist to come from Durban. With more than half a dozen years in the showbiz, S.B.S is finally ready to take Mzansi's music landscape by storm. S.B.S, is a Hip Hop,RnB and Dance/Electro artist and producer,He started music in 2009 he has released and produced two mixtapes: 1st one named African Dream - 2010 2nd one named Hustle 411-2011 He working on his 1st album and he have released four singles He did a music video of his 1st debut single City of Hope with Gorilla Film. Besides being a hip hop artist I am a data collector at public hospital, producer, song writer, events manager lending a hand in helping orphans. In continuation I got the privilege to work for Siyabhenga foundation in Durban. My accumulated experience in working with children and youths of the similar background backed by my artistic talents. Music profile of S.B.S album The album comprises of 12 tracks .they are a mixture of electro dance and soulful hip hop rhythms. Some songs were done produced by SBS and Blaze Kicks. The production Record Company Siyabhenga Entertainment Track listing 1 ASZANGA UKUZODLALA 2 CITY OF HOPE 3 ELECTRIFY ft Feleba sk 4 GOODBYE 5 MY GETTHO ft Small Dole ,YK,Dondo 6 MY HEART BIT 7 MANAKAZI ft Feleba sk 8 PROVIDER ft Feleba sk 9 SHOULD HAVE MADE YOU 10 UMUNTU OZOMTHANDA ft Injinga 11 UTHANDO LWAMI ft Skills 12 WE FEELING GOOD ft Jay Lovuno 13 WE UP IN HERE ft Blaze Kicks and Leo WHO ENJOYS S.B.S MUSIC Primary market: Tertiary institutional student –Why?  High SLM that afford to buy S.B.S CDs and merchandise  Access to internet  Own smart phones  Big on twitter and television  Consumers and influence in culture Secondary market A  KZN hip hop and electro music communication – why  Loyal to Zulu and English music especially artist from KZN  Niche market and a subculture  Big on Facebook Gagasi and Ukhozifm Secondary market B High schools learners – why  Adopt trends easily  Loyal to S.B.E WEAR brand observed in the success on the cloths brand  Big on twitter, nappy boy Facebook, and all the social network Consumers and influencers culture MarketingOur marketing plane is constant TV appearance coupled with strong online presence and using a face book street team Television  Shoot 6 music videos for the hottest single 2 with expensive production houses (pilot /gorilla film and 4 with a small production houses  Plant music video on Channel O (Crispy fresh)  Create quality EPK for airing on music show e.g. Vuzu TV / club 808  Perform on live (SABC 1)and Club 808 followed by 3 music video flight Online  But advertising on radio station websites  Viral email advertising with competition incentive  Establish and used massive Facebook street team to update walls & inbox potentially customers Radio  Bombard community radio stations with S.B.S advertisements  Buy live reads on Hip hop shows on commercial radio stations Read shows  Continue with S.B.S leaner jersey road shows to schools as a way of both giving back communities while strengthening the S.B.E brand Mobile  30sec video clips for marketing via BBM &whatsapp BLOG SITE MUSIC AND VEDIO DOWNLOADS http://kasimp3.co.za/s/f9 http://kasimp3.co.za/s/f9w www.reverbnation.com/afriteam www.soundcloud.com/sbsbrian FACEBOOK Facebook is used by millions of people around the world, and with this medium S.B.S can freely reach as much possible fan base as he can. We have created a profile for him as S.B.S which at the comments is enjoying a great fan follower ship. On his profile together with his manager's profile, he puts out events, interviews, posters that are all in full view of the Facebook friends who in turn respond to invites or daily status updates YouTube You tube is now the most watched more than some of the TV series that play on TV JUST AS FACEBOOK TWITTER IS ALSO USED BY MILLIONS AROUND THE WORLD, AND WITH THIS MEDIUM, S.B.S CAN FREELY REACH AS MUCH POSSIBLE FAN BASE AS HE CAN. WE HAVE CREATED A PROFILE FOR HIM AS S.B.S 9404 WHICH AT THE COMMENTS IS ENJOYING A GREAT FAN FOLLOWER SHIP. ON HIS PROFILE TOGETHER WITH HIS MANAGER'S PROFILE, HE PUTS OUT EVENTS, INTERVIEWS, POSTERS THAT ARE ALL IN FULL VIEW OF THE FACEBOOK FRIENDS WHO IN TURN RESPOND TO INVITES OR DAILY STATUS UPDATES PUBLIC RELATIONS This includes radio, TV, newspapers. Radio Freedom has enjoyed interviews from radio stations such as Ukhozifm, Umhlobowenenefm, Inandafm, Gagasi 99.5 fm, Metro fm, Izwilomzansi, Vibe fm, Kasifm, Jozifm and more and still to do more. Print Media This plays a major role in promoting the artist We have extensively done continuous interviews with news papers around South Africa and that has had a good effect in selling the S.B.S brand and his manager. Print media that we have worked with include the likes of Isolezwe, Daily sun, IlangaLetheku and more around South Africa and other countries SECONDARY PHASE This phase includes posters, flyers, word of mouth, promotional material and road shows in busy parts of town.. • Inter acting with other artist to get a feel and share ideas • Give away tickets/hampers for events aligned with Freedom as part of Promotions, • Flyers and Posters will be printed and erected in strategic areas and distributed during mini promotions • Other posters will be put up in other trendy social hangouts. • The rest will be strategically distributed in selected music and fashion stores at the malls and shopping centres around Southern Africa S.B.S is the future BRIAN SBS @SBSBRIAN B Brian
You may also like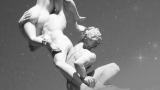 3.24K Views0 Comments0 Likes
Im a singer somg writter, rapper and producer. I have a versitile style as an artist that can cross over with hip hop, rnb, grime, trap and even reggae.